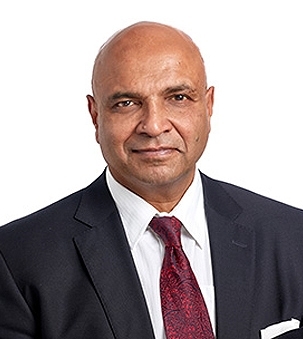 Errol Paulicpulle
Sales Representative
Harvey Kalles Real Estate LTD., Brokerage
416-441-2888

416-930-9857

416-441-9926
About Errol
Director's Circle 2017-2022
Chairman's Club 1990-2016
Trained in:
Residential Property Sales
Income Property Sales
Residential tenancies
The Residential Tenancies Act
Sales negotiations
Promoting properties on the internet
RECO Code of Ethics
Specializing in Income Properties/Apartment BuildingsSales, Rentals & Management
Personal Projects:
Touchstone Youth Centre VolunteerTsunami Orphan Relief - Sri Lanka - Volunteer

References and Testimonials:
Rose Murphy - Errol conducted himself admirably and was the epitome of professionalism. He was extremely knowledgeable from start to finish, and took care of every minute detail. I would recommend without reservation.
L & S Stoler - Errol was very professional
S & R Silberman - We would recommend Errol with no hesitation, it was a pleasure dealing with him at all times.


Greenglass - Thank you for selling my property. You persisted and eventually a good buyer came along.


Derasner - Errol's efficiency helped me save time and money.